Newsletter #1
An Exciting New School Year Begins Soon
Dear parents,
Our school buildings are rapidly nearing completion, and we are looking forward to presenting the newest, state-of-the-art, fully equipped modern campus in Hanoi to welcome students in August 2022.
Despite difficulties caused by COVID-19 in 2021 and the recent bad weather, construction continues
with a commitment to delivering the highest quality facility on time for the start of the new academic school year.
In June, the main structure of the school was finished, and we are now completing the furnishing and fit-out of classrooms and facilities.
Below are pictures and real-time updates of our current progress: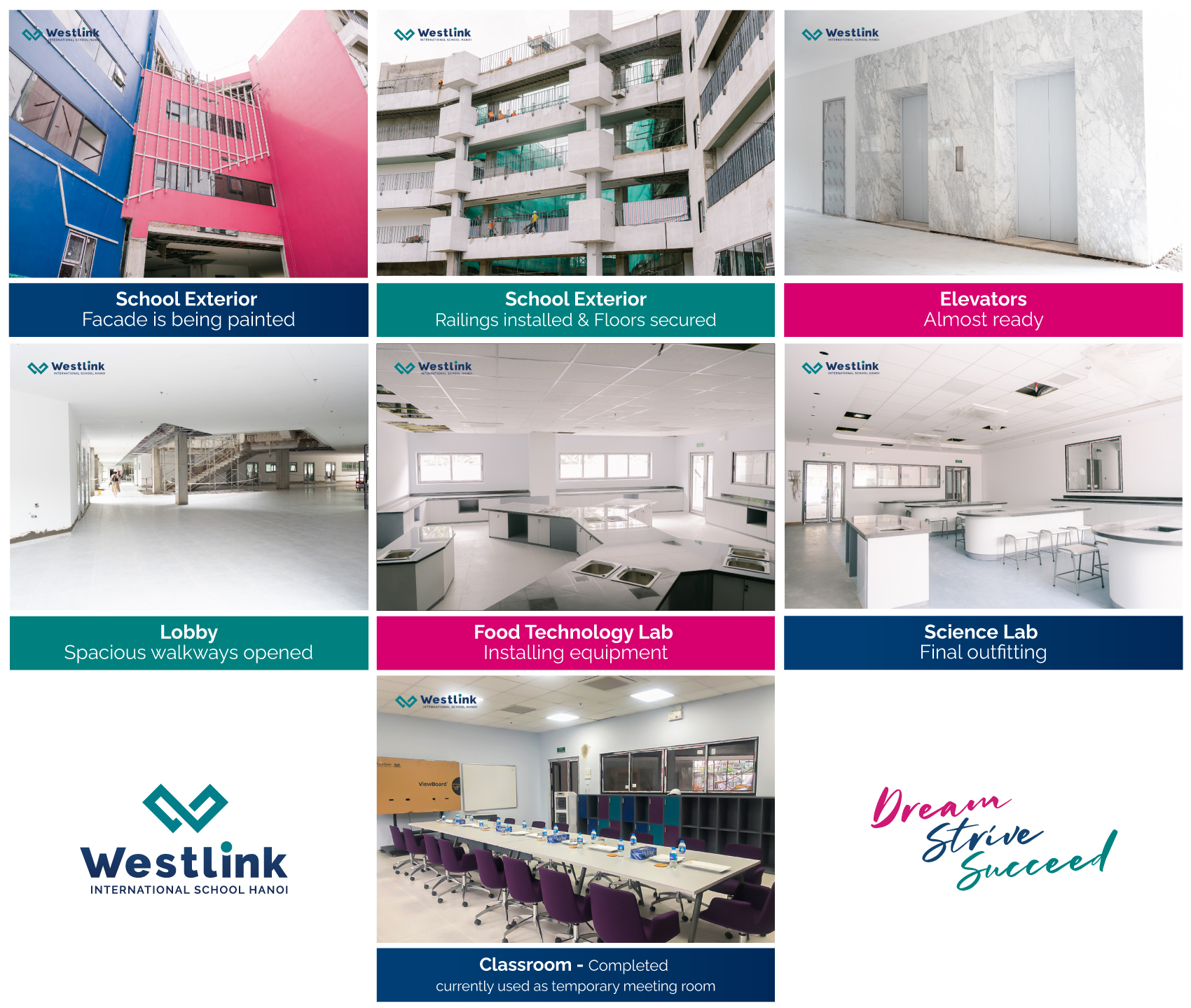 We are pleased to share the progress of the school construction and campus development.
We will keep you informed of further progress in the upcoming newsletter with a plan to have you and your family
visit the school once safety requirements are in place.
Sincerely,