Learning is at the heart of everything we do, and we want to continually provide the best learning opportunities possible for our students and their families. As a member of a global group of schools, our students benefit from being part of a wider international community, which provides many additional learning and cultural opportunities. The ILOS programs offered by the International Schools Partnership (ISP) provide Amazing Learning experiences that enable our students to:
Connect and share with other ISP students from other countries and build friendships
Develop their language and communication skills
Apply learning in contexts outside the formal curriculum
Gain knowledge and develop their understanding about different cultures and traditions
Develop transferable skills including critical thinking, confidence, teamwork, and leadership
Develop their understanding of their capabilities, strengths, and weaknesses
Become a more responsible global citizen
ILOS events include, reading and maths challenges, summer camps, buddy exchange, competitions and tournaments, Model United Nations and many more.
ISP Buddy Exchange Program
Living in another country is known to be the best way to be culturally immersed and embark on a journey of remarkable personal growth; ISP advocates these important life skills with the Buddy Exchange Programme!
Age range: 14 -17
Learning area: Cultural immersion
Participants per school: TBC
Format: Overseas trip
ISP Virtual Buddy Exchange
The VBEP gives our students the unique opportunity to go on an online round-the-world journey, reach out beyond their own school community, and get to know other ISP students from all over the globe, virtually. The fact the world has various travel restrictions in place doesn't stop our students from connecting with each other from different countries across the world!
Age range: 12 -17
Learning Area: Communication & Personal growth
Participants per school: 8 per intake
Format: Online
ISP students from around the world come together to experience an educational simulation of a real UN Conference. This activity invites the school community to join a real-life committee representing a country's delegation. The task is to debate with other countries to solve an international issue in a diplomatic manner following the ideals from the Charter of the United Nations.
Age range: 13 -18
Learning area: Debate & International Relations
Participants per school: <10
Format: Online in 2021 / overseas experience 2022 onwards
ISP International Summer Camp
The annual ISP International Summer Camp provides amazing opportunities for our students to meet other ISP students from all over the world, enjoy a range of diverse and exciting experiences, and discover different cultures in a safe and supportive environment.
Age range: 12 – 16 (TBC)
Learning Area: Summer Camp
Participants per school: TBC
Format: Overseas trip
ISP students aged 5-18 years from different ISP Schools compete with each other by completing fun activities and challenges to earn points. There are also opportunities for the mathematicians to go head-to-head with other ISP students in real-time races which test the speed and accuracy of mathematics fluency.
Age range: 5 -18
Learning area: Mathematics & Problem Solving
Participants per school: Open to all
Format: Online
This unforgettable multi-disciplinary project teaches students the importance of collaboration in achieving a common goal and provides an insight into career pathways in film and media.
Age range: 13 -18
Learning Area: Arts & Drama
Participants per school: <10
Format: Online 2022 / Mix of online and overseas experience 2023 onwards
Aspiring ISP scientists take part in a series of workshops, learning about plastics and developing their skills in survey methodology, data collection and analysis, and science communication. Students also join sessions with professionals hearing from the people behind the science and discovering the latest scientific research and innovation.
Age range: 5 -18
Learning area: Mathematics & Problem Solving
Participants per school: Open to all
Format: Online
This exciting international competition brings teams of ISP students together to play fast chess in an online tournament competing in regional heats with the winning teams going through to the finals.
Age range: Junior 5 –12 / Senior 12 – 18
Learning Area: Chess
Participants per school: 15 Junior / 15 Senior
Format: Online
Through the ISP Futures campaign we want to support our students to take action, for our schools to deliver Education for Sustainable Development (ESD), and to offset and reduce our environmental impact as a wider organization.
Age range: 5 -18
Learning area: Environment
Participants per school: Open to all
Format: Online (campaign & collaborative project)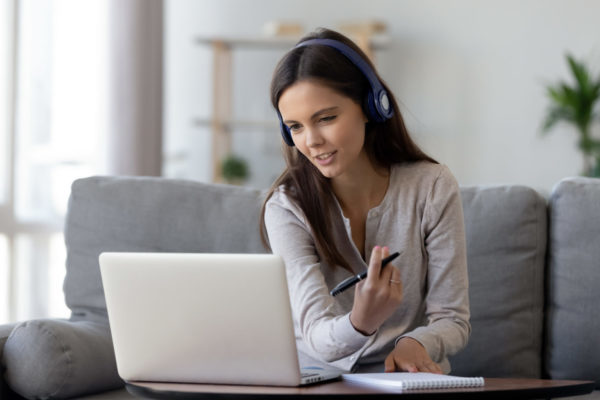 The ISP Big Read is a unique and exciting month-long English reading and literacy programme for ISP students aged 5 – 11 years old. ISP students will accelerate their reading skills on the award-winning platform Reading Eggs, write stories with the inspiration and guided support of the Story Factory, as well as participate in a variety of narrative-based activities in the classroom and beyond, online with other ISP Schools around the globe.
Age range: 5 -11
Learning Area: English language
Participants per school: Open to all
Format: Online
Street Child United (SCU)
 is the official charity partner of ISP. They do amazing work campaigning for the rights and protection of street-connected young people. ISP schools support and promote SCU's work through initiatives to raise awareness, as well as fundraising activities
Age range: 5 -18
Learning area: Human Rights
Participants per school: Open to all
Format: Online & overseas experiences