Newsletter #2
Our School Takes Shape
Dear Parents,
Greetings from Westlink International School! We hope your summer has been filled with family fun.
As our first school year approaches, we want to keep you up to date with events taking place in preparation for the commencement of classes. Please see below how Westlink is developing quickly into a formidable international school.
STAFF WELCOME & INDUCTION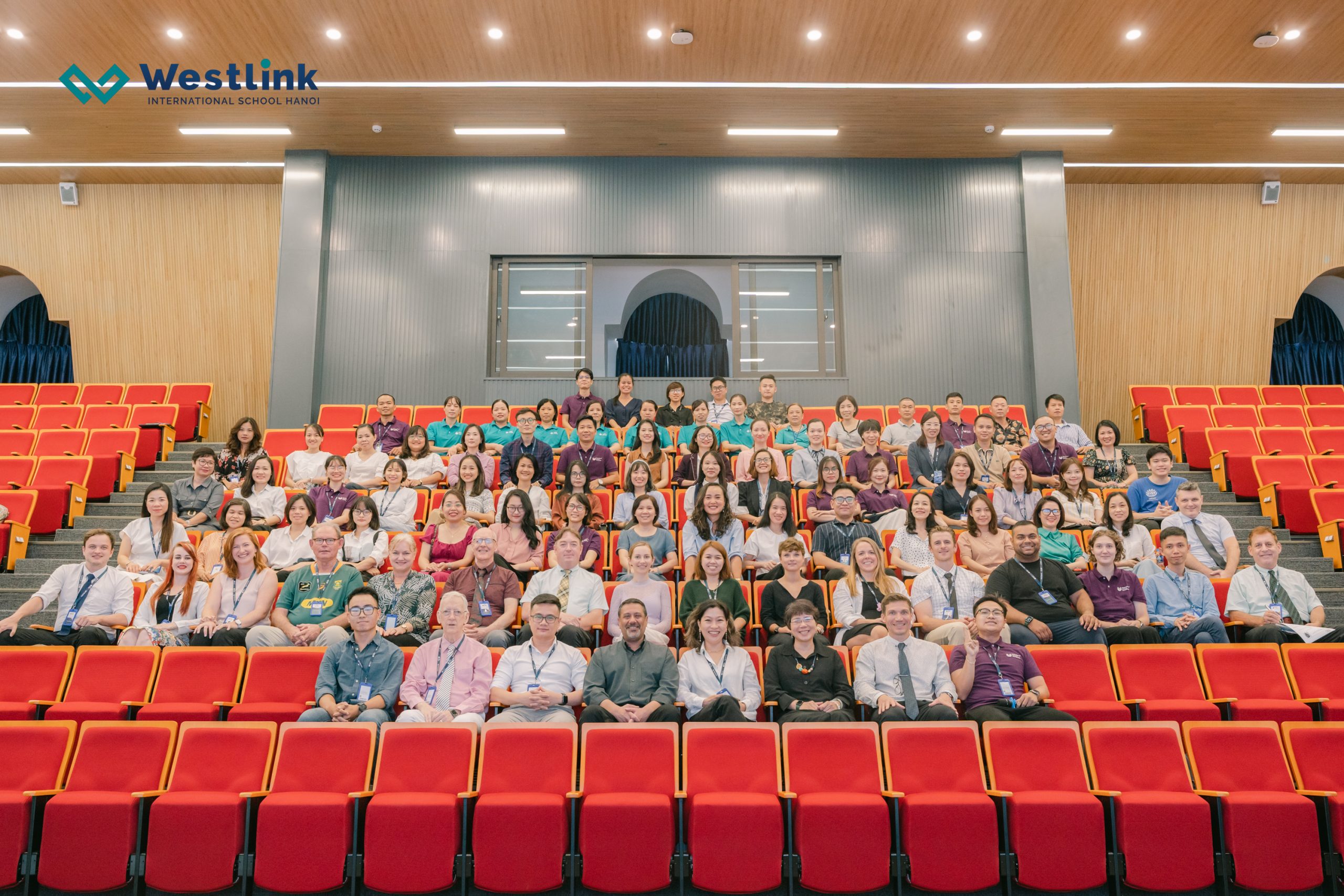 On 1-2 August 2022, in collaboration with the International Schools Partnership (ISP), Westlink International School held a 2-day Staff Welcome and Induction program with more than 90 attendees including international ISP guests, invited experts, expat teachers, local staff and the Senior Leadership Team.
As part of the promise to continuously enhance teaching and learning quality, the Induction training program included presentations from international and local experts on the school's profile, work ethics, and a culture that cultivates continual growth and success. By supporting our new teachers, Westlink International School supports students and their learning.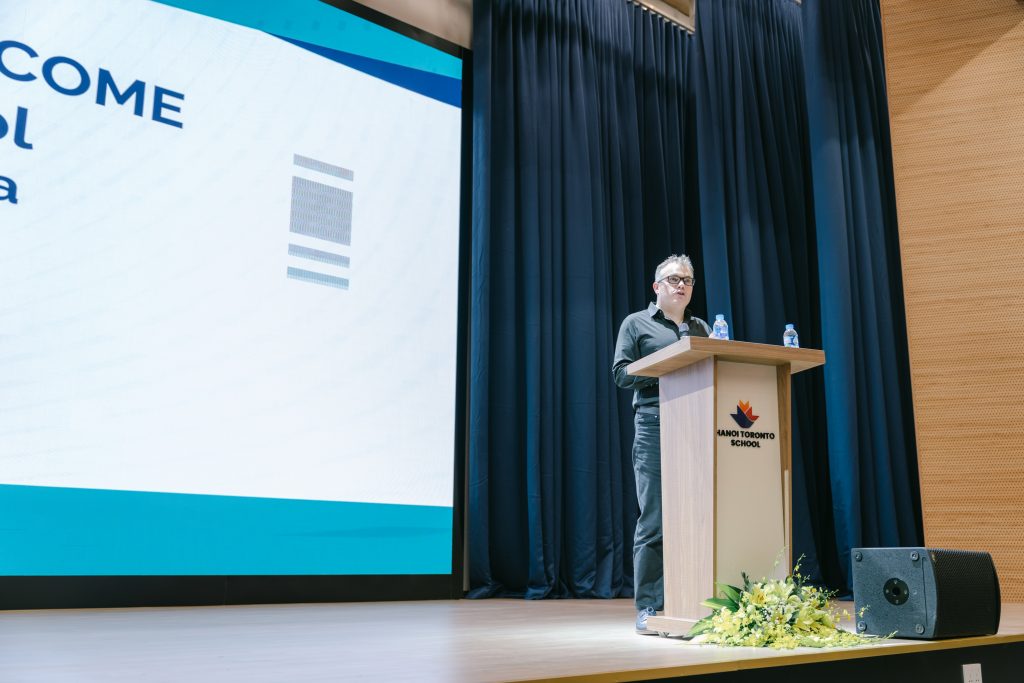 Mr. Andy Nicol – ISP Divisional CEO for Asia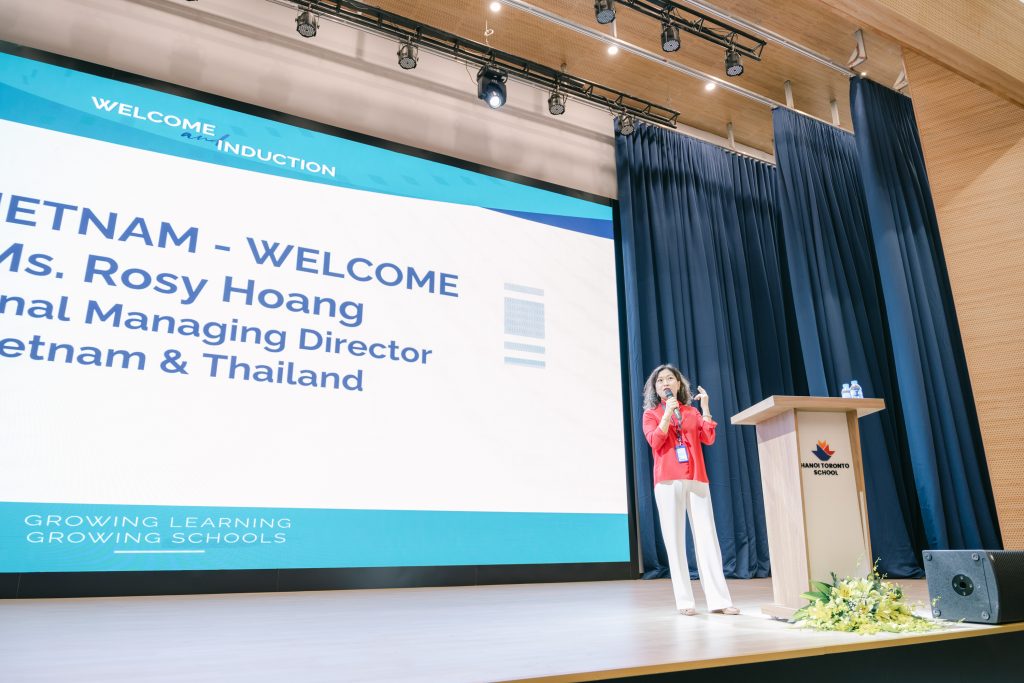 Ms. Rosy Hoang – Regional Managing Director for ISP Vietnam & Thailand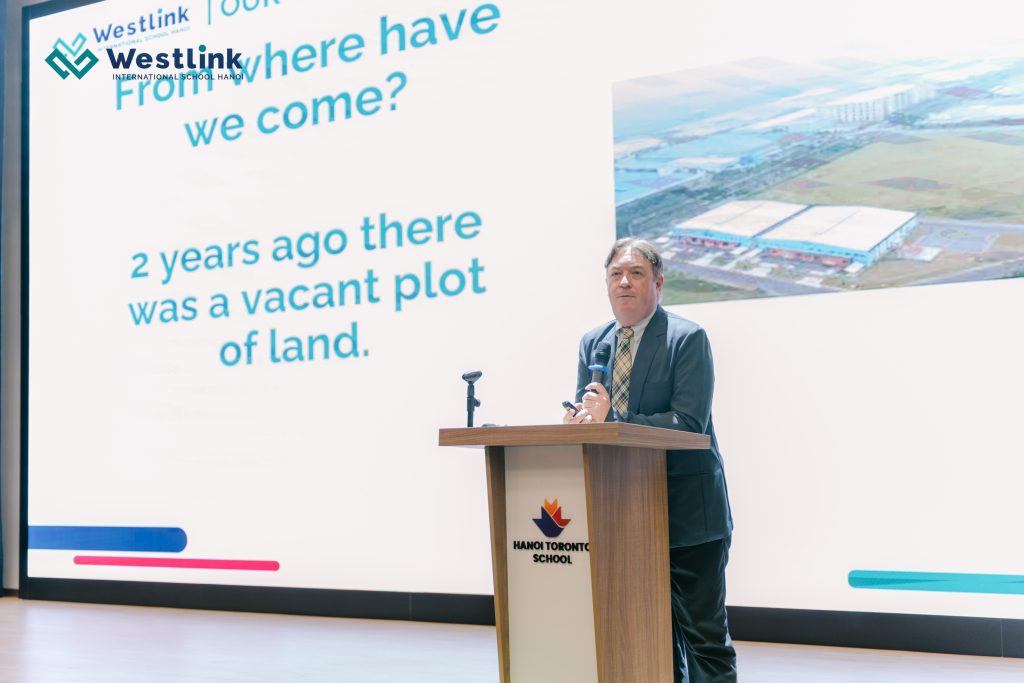 Mr. Grant Larter – Westlink International School Deputy Principal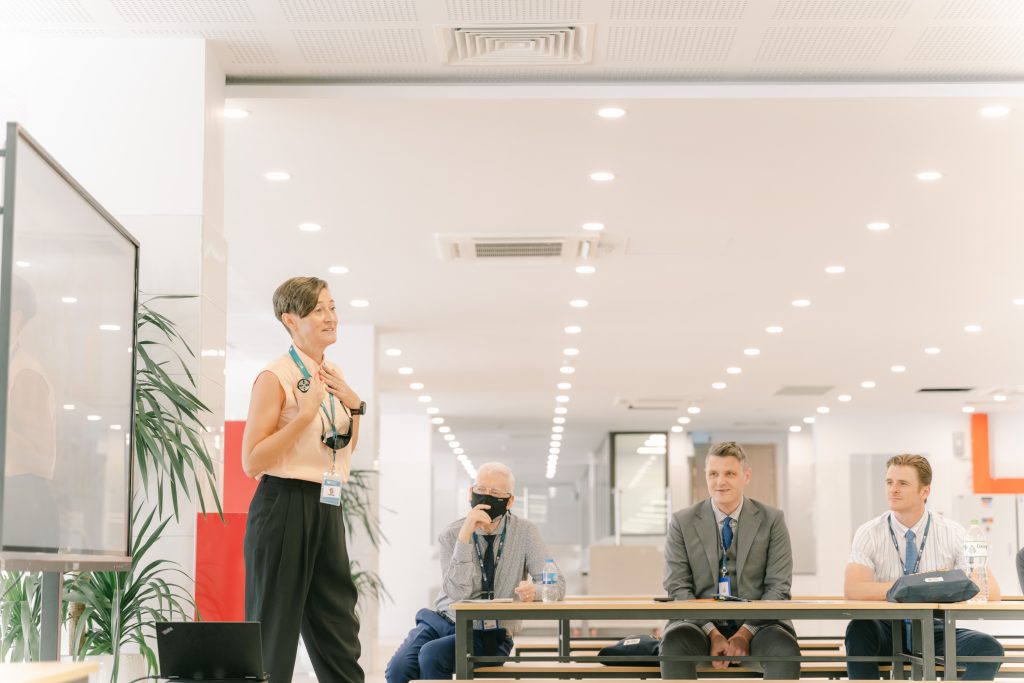 Ms. Elizabeth Cloke – ISP Director of Learning, Malaysia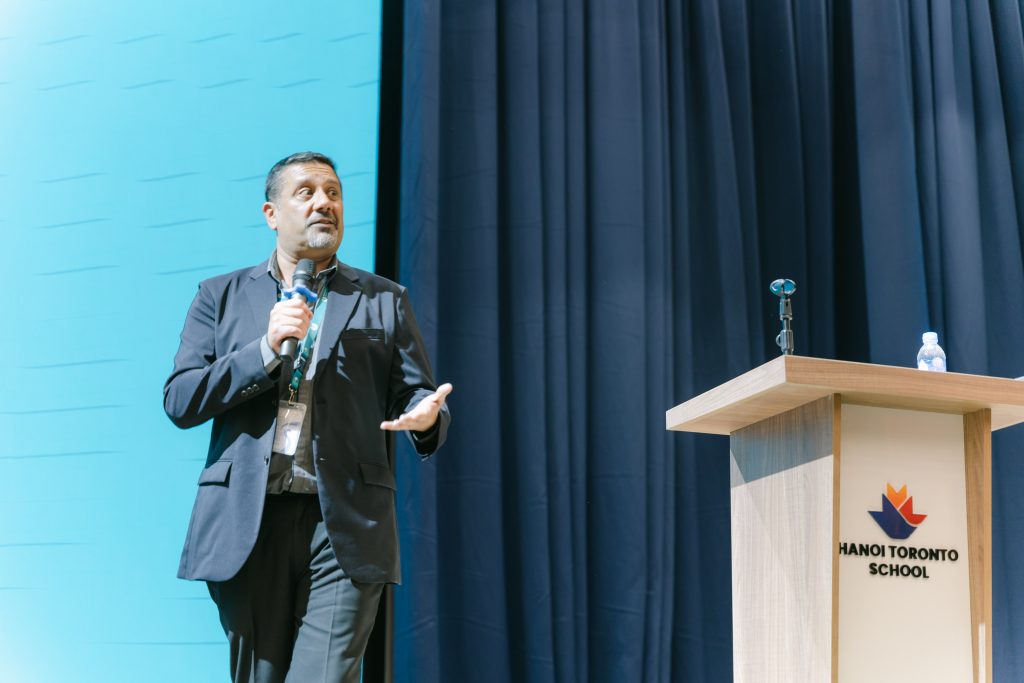 Mr. Dean Dhinsa – ISP Head of Technology for Asia
PARENTS MEET THE STAFF ON THE SCHOOL CAMPUS
It was great to see so many parents attend the parent meeting at school on Tuesday 9th August. It was a chance to have a look around the school and meet our new and enthusiastic team of teachers and support staff.
Please see below for some highlights of the school visit: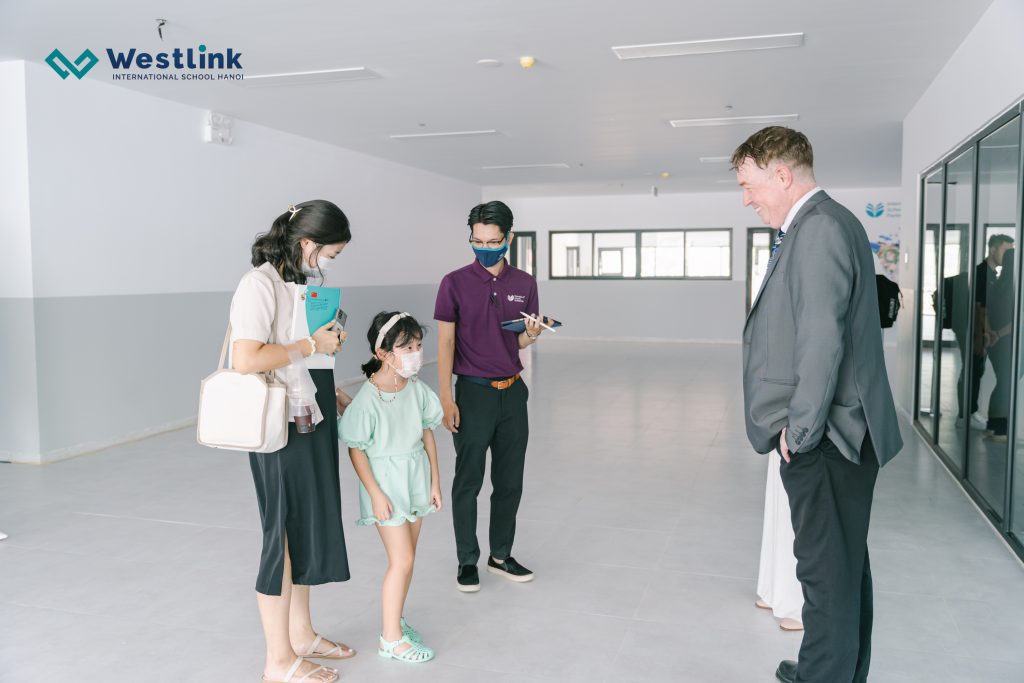 Families who arrived were greeted by our Deputy Principal – Mr. Grant Larter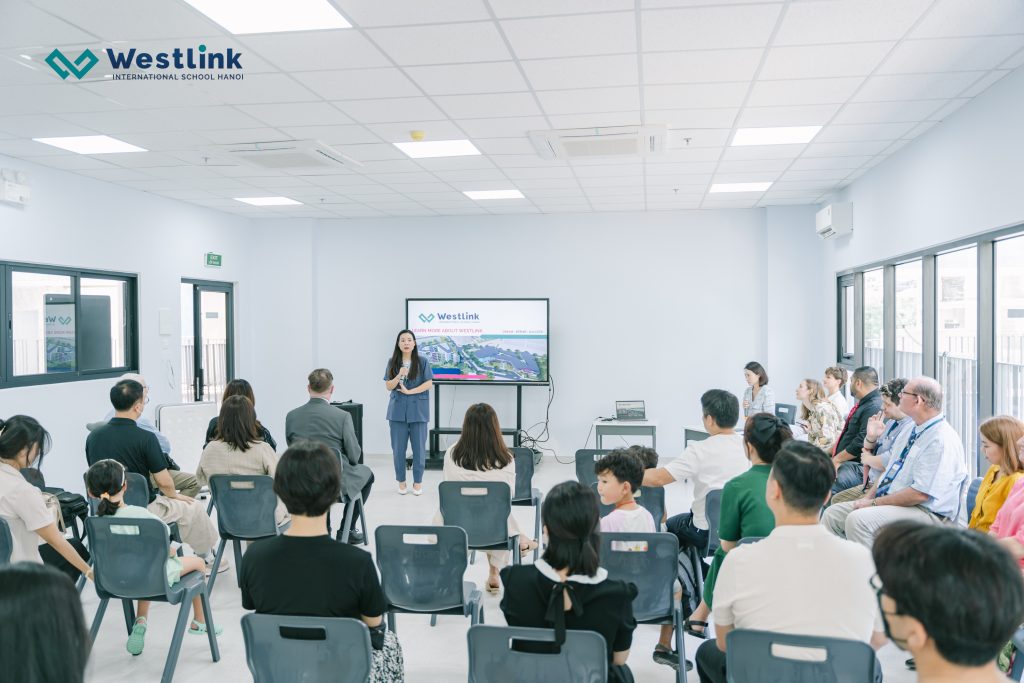 The official welcome to parents and staff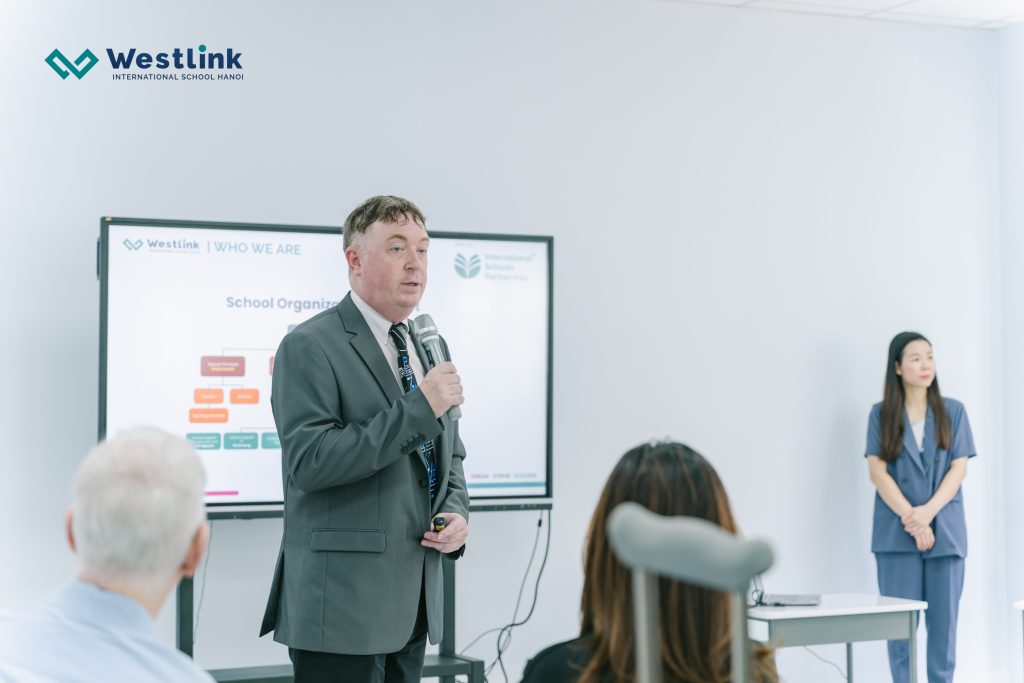 Opening speech by Mr. Grant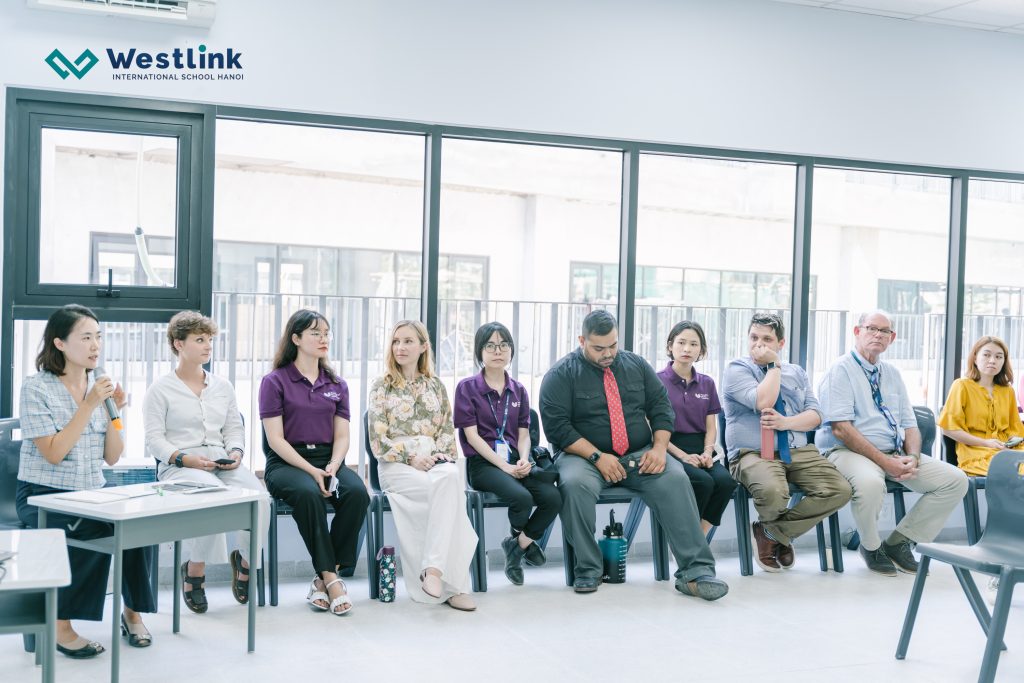 All teaching staff were ready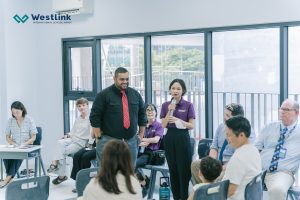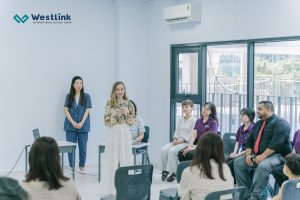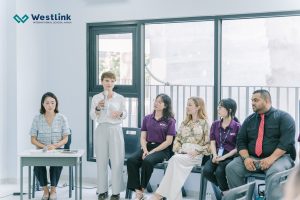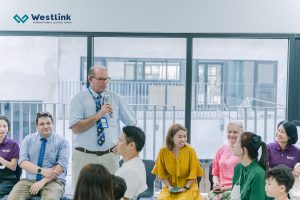 Our teachers and teaching assistants introduced themselves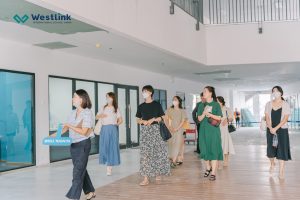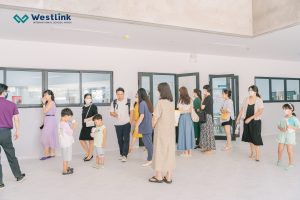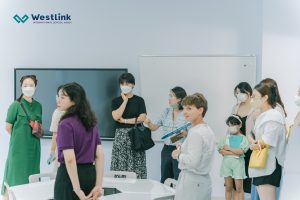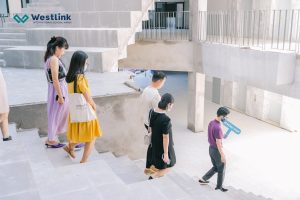 Parents toured the school facilities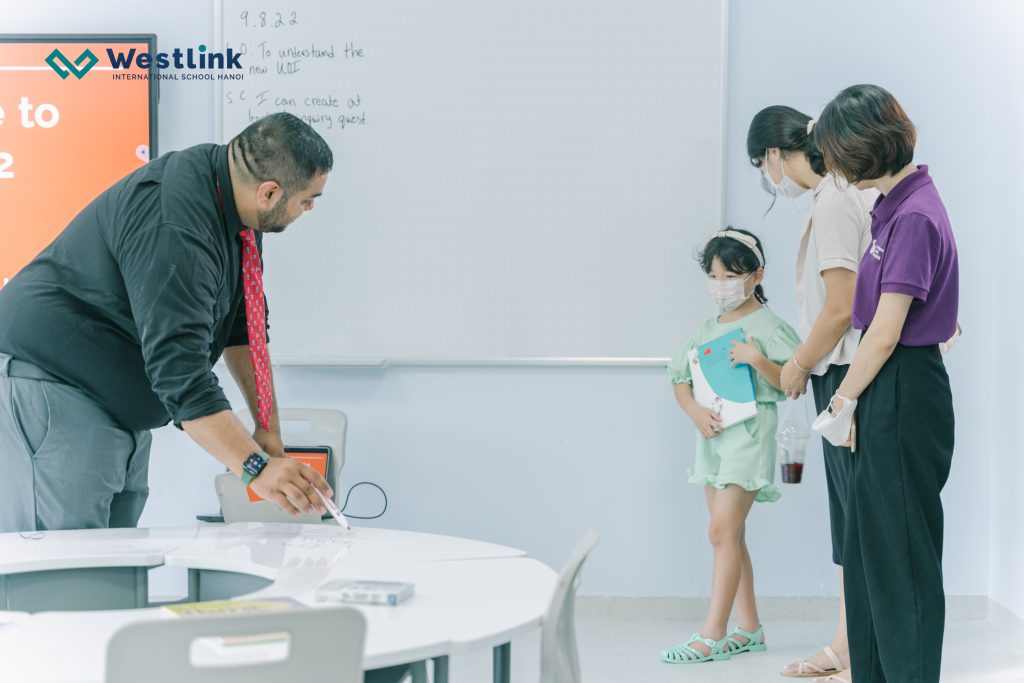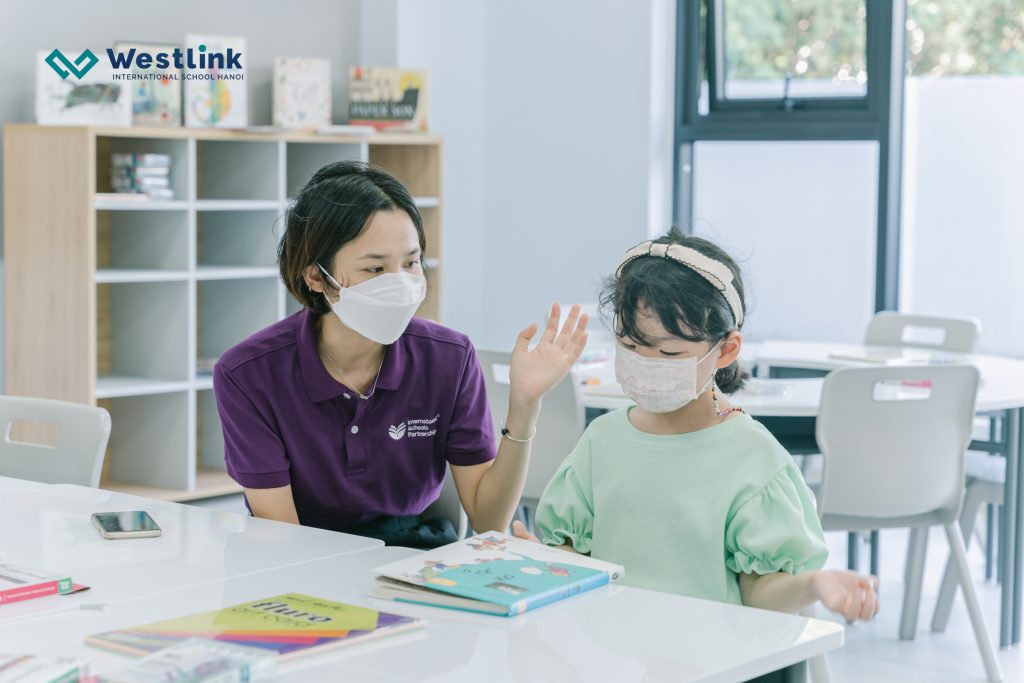 The magic moment of meeting a teacher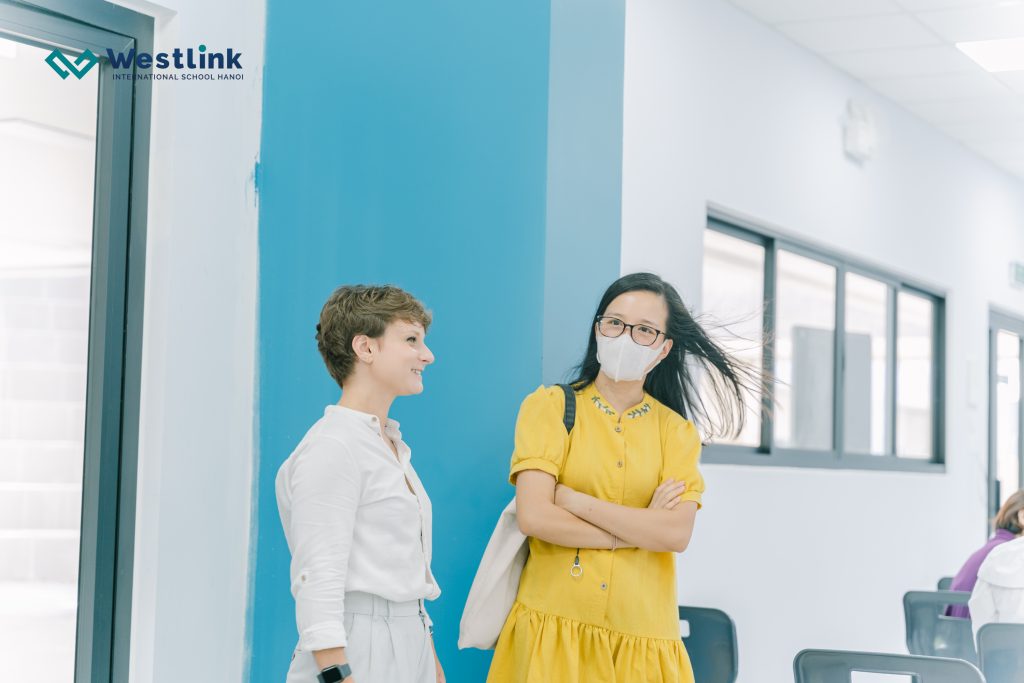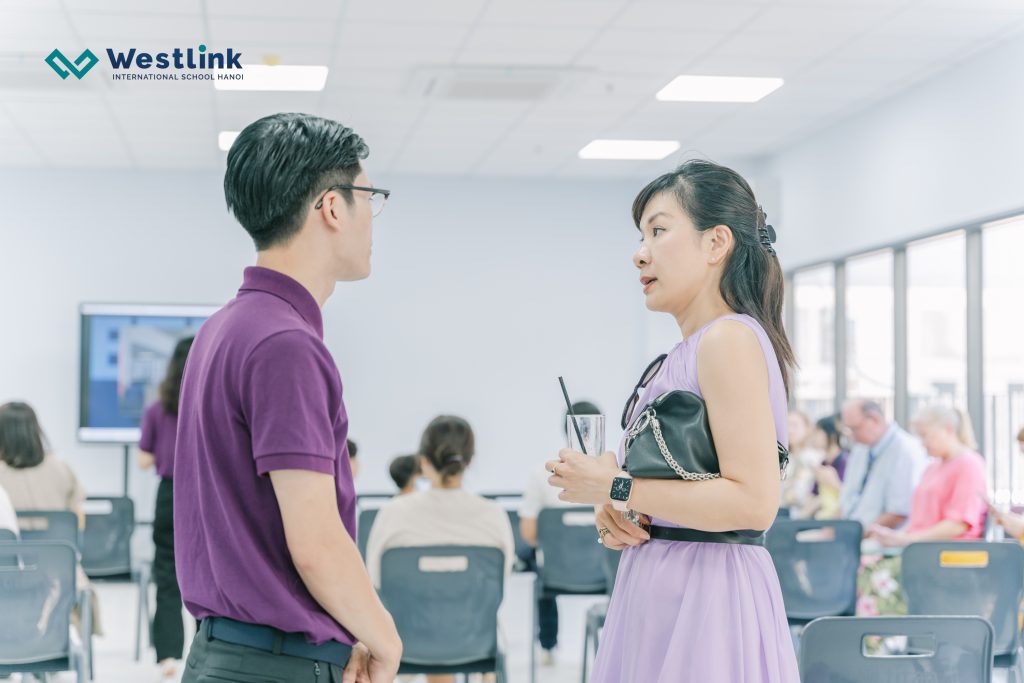 Parents and staff talking during break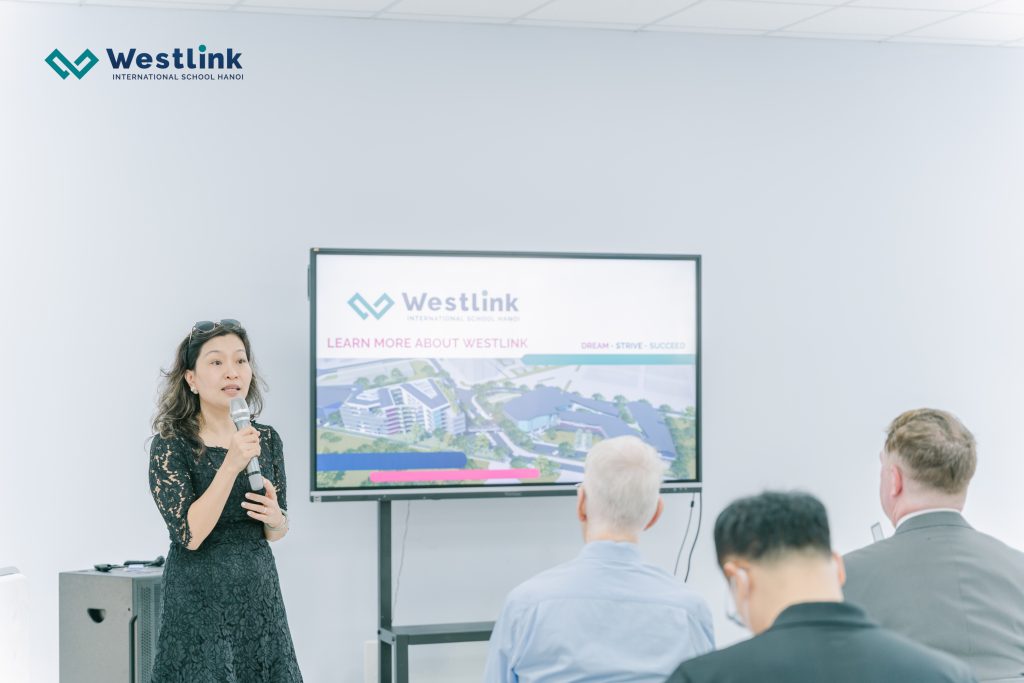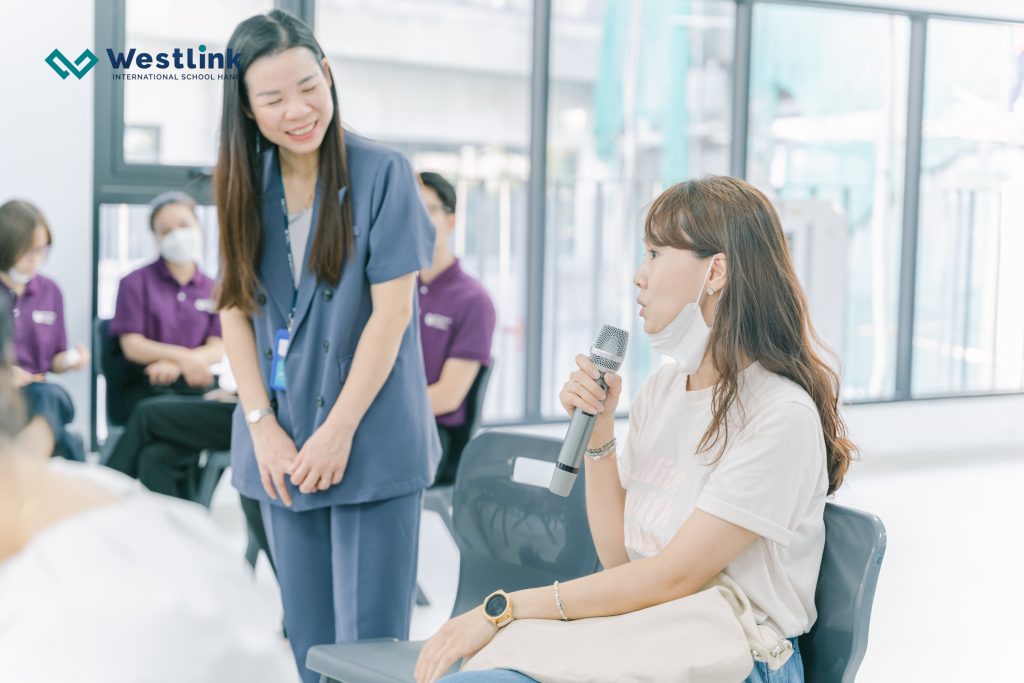 Q&A Session
SCHOOL COMPLETION PROGRESS
Good planning and execution take time, but the results are always well worth the effort. It has been a long journey for the construction of the school with many ups and downs. The interior construction now has been completed, fitting and furnishing are well under way and the external construction is entering final stages. We expect the school to be fully completed by September 2022. We are looking forward to moving in.
We are looking forward to connecting with and welcoming you to the School. Please contact us if you require further information or details.
Sincerely,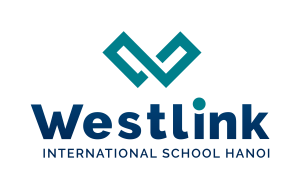 𝐖𝐄𝐒𝐓𝐋𝐈𝐍𝐊 𝐈𝐍𝐓𝐄𝐑𝐍𝐀𝐓𝐈𝐎𝐍𝐀𝐋 𝐒𝐂𝐇𝐎𝐎𝐋 – 𝐃𝐑𝐄𝐀𝐌, 𝐒𝐓𝐑𝐈𝐕𝐄, 𝐒𝐔𝐂𝐂𝐄𝐄𝐃
Address: Western West Lake urban area, Xuan Tao ward, Bac Tu Liem District, Hanoi
Website: https://westlink.edu.vn/
Hotline: 0865 777 900
Email: info@westlink.edu.vn