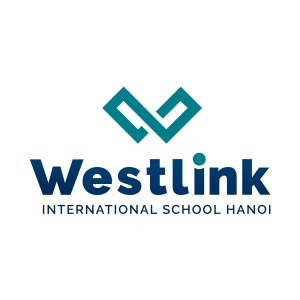 Opening in August 2022, Westlink International School (WIS) is part of a growing number of schools worldwide owned by the International Schools Partnership (ISP). It benefits from the insights, practices and resources of a network of 60 schools in 16 countries around the world, to ensure all children experience Amazing Learning.
Newly built on spacious grounds in the western West Lake area, Westlink has a well-resourced and modern campus that spreads over 2.5 hectares and offers state-of-the-art facilities for our students to develop.  Starting with primary school in its first year, Westlink will ultimately cater to students from Prep through to Grade 12.
Students join the rigorous International Program that combines US Common Core Standards with the world-renowned International Baccalaureate (IB) framework. The curriculum includes a combination of core subjects such as English, Mathematics and Science, with specialist areas such as Art, Music, ICT, PE and Drama and focuses on developing both essential knowledge as well as professional skills such as critical thinking and an international outlook. This ensures that students are fully equipped and prepared to successfully enter university anywhere across the world.
The school will employ highly qualified and experienced teachers with international experience. Our teaching philosophy encourages inquiry-based teaching that emphasizes the student's role in the learning process where they are actively encouraged to explore, ask and research, and develop responsibility and resilience.
Westlink empowers its students by awakening their curiosity and passion to transform themselves and the world. Our educational program encourages students to be inquisitive global citizens who can contribute to a better world.
There is no doubt that Westlink is a school where you and your child can dream of a bright future, strive hard to achieve goals, and succeed in any future pathway of choice.