The International Baccalaureate Middle Years Program (IB MYP)
The Middle School Curriculum incorporates the International Baccalaureate Middle Years Program (IB MYP). The IB MYP determines the range of subjects offered and the assessment scheme used to monitor and report student achievement.
MYP Concepts and Global Contexts
The MYP at Westlink is designed to encourage students and teachers to explore a complete view of learning. Not only will students investigate and acquire knowledge and skills from traditional and specific subject disciplines but they are also expected to combine what they have learned in addressing questions and solving problems that cross disciplines.
In all subjects, students explore concepts to demonstrate levels of thinking and understanding that go beyond facts or topics. Key concepts provide broad, organizing and powerful ideas that have relevance within and across subjects and disciplines. Related concepts are grounded in disciplines and provide depth and focus to subject-specific content.
Interdisciplinary activities can then be created when two or more subject teachers agree to combine student learning on a common theme. Westlink will offer a range of interdisciplinary and integrated units throughout the Middle Years Program that complement each other and culminate in the Personal Project in the final year.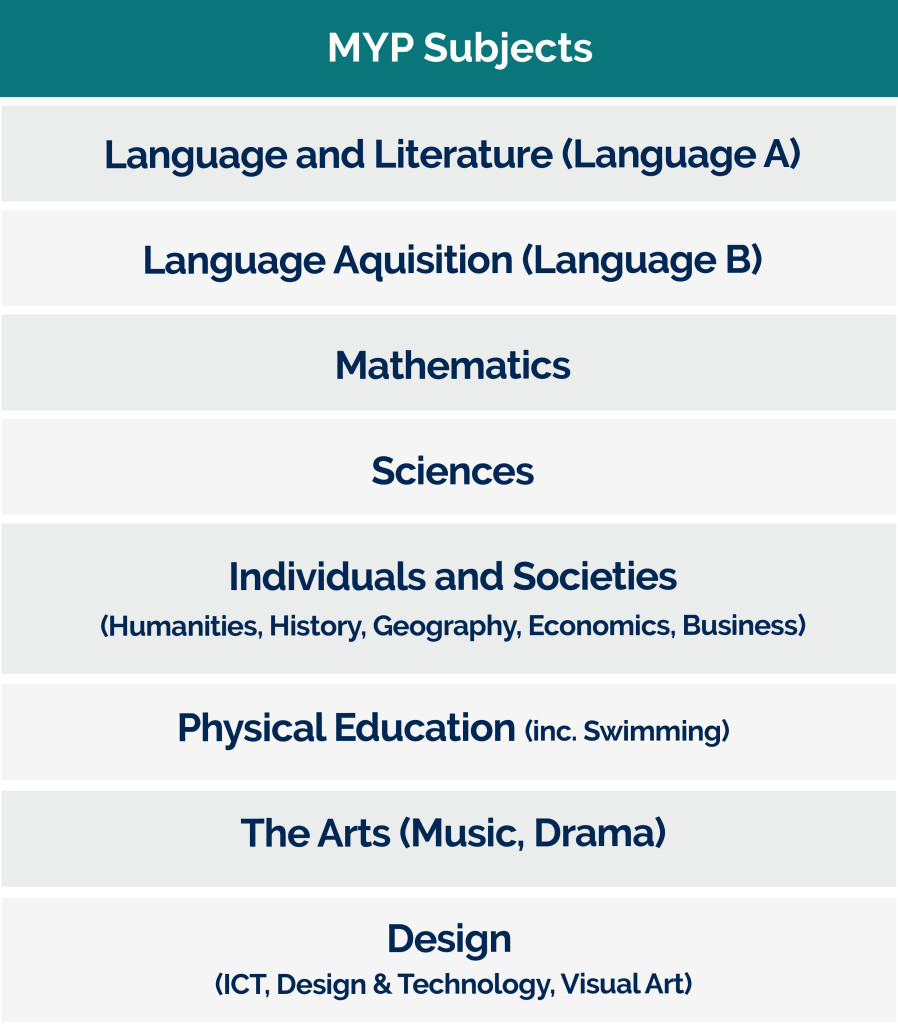 Students who are in Grade 10 (the final year of the MYP) are expected to carry out an extended, collaborative research project, called the Personal Project, under the guidance of their teachers and a mentor. This major assessment piece has a strong emphasis on in-depth research, detailed analysis and quality presentation. It enables students to display their independence in learning and is the culmination of the entire program.
For more information on the IB MYP, click here.