This morning, we were privileged to welcome Mr. Mark Garnier – the UK Prime Minister's Trade Envoy to Thailand, Vietnam, Myanmar, and Brunei, here at Westlink International School Hanoi.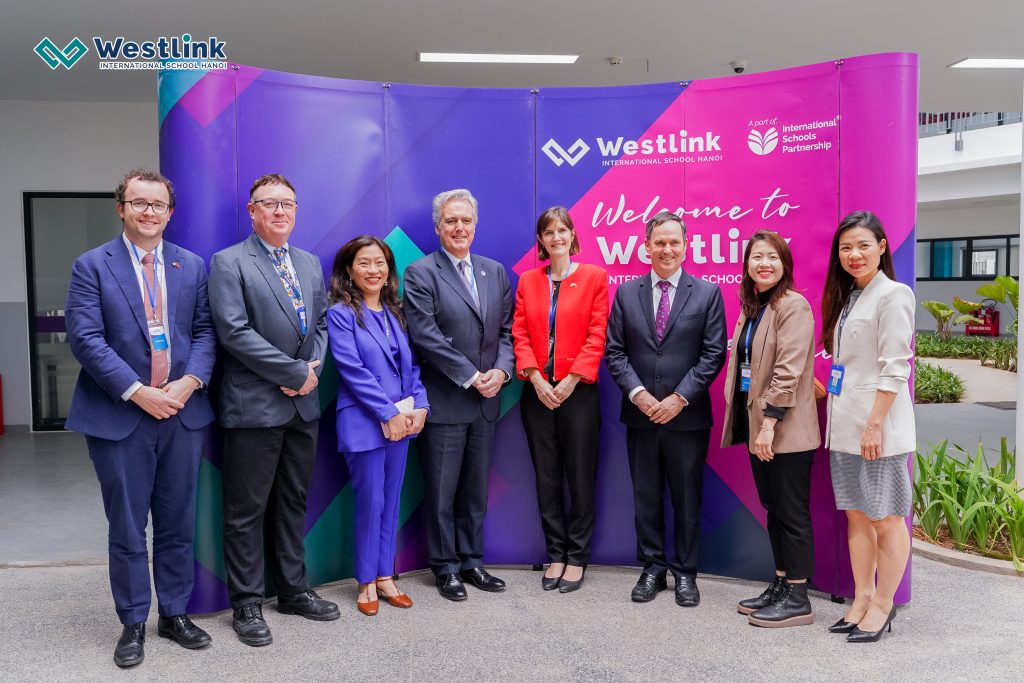 The Westlink school visit is a part of critical activities celebrating the 50th anniversary of the diplomatic relations between the UK and Vietnam. Westlink International School takes pride in being one of ISP's most successful educational projects – the world's leading education group from the UK.
During his visit, Mr. Mark Garnier had a warm welcome from Dr. Roderick Crouch – Executive Principal of Westlink International School in Hanoi and Ms. Rosy Hoang – Regional Managing Director, to tour our creative learning environments and to understand how our students benefit from an exceptional British education.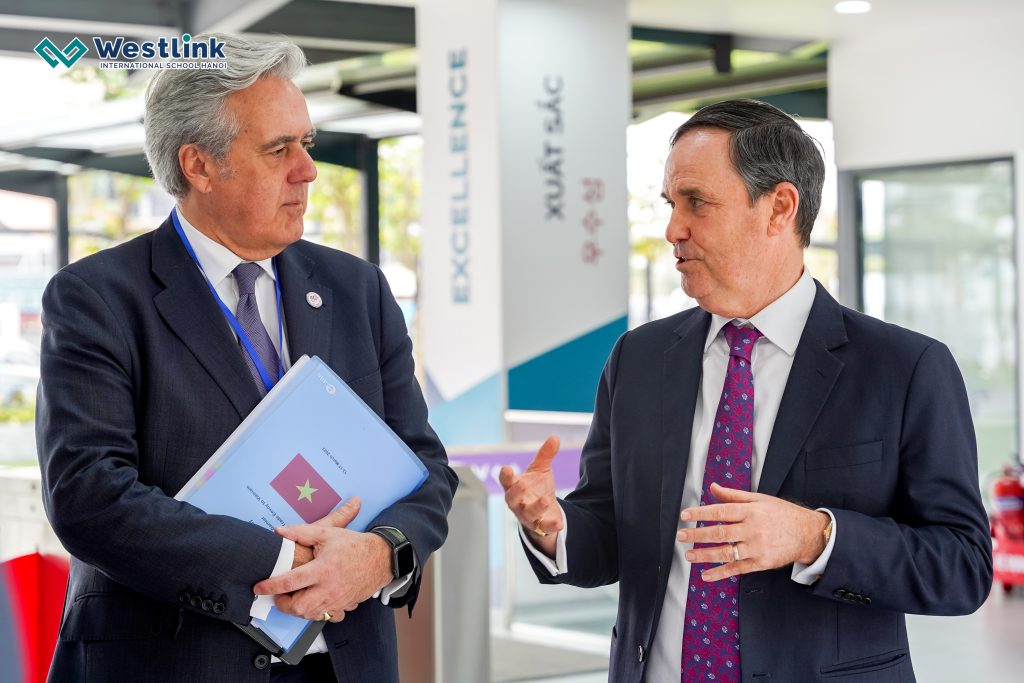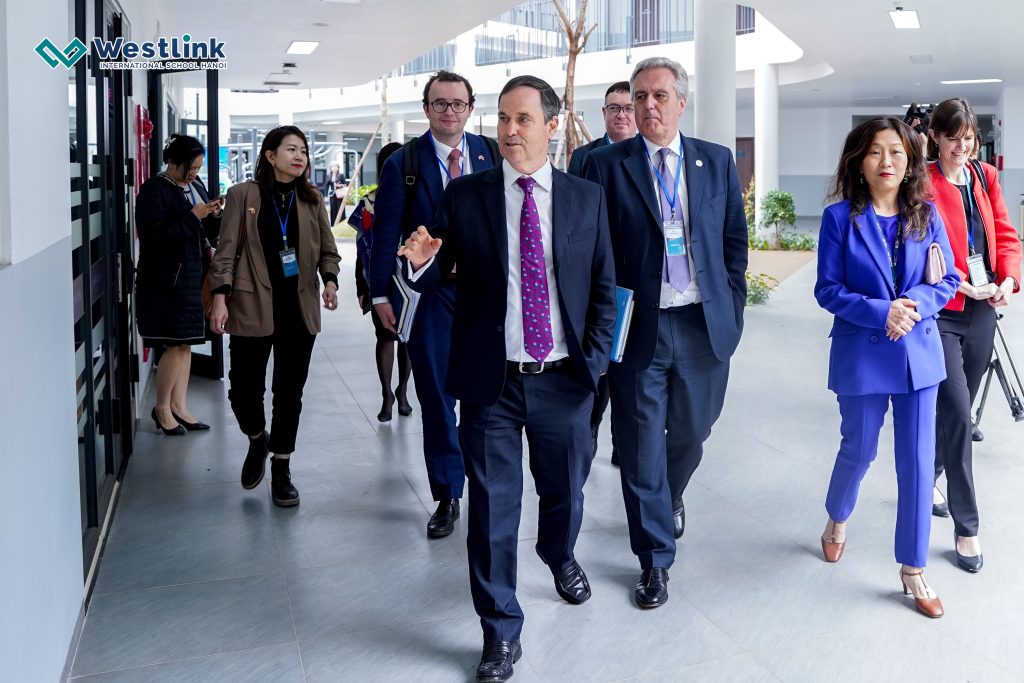 Mr. Mark Garnier also expressed his impression of Westlink's state-of-the-art facilities and dynamic learning environment.
This visit promises to mark a significant activity towards the 50-year relationship between the UK and Vietnam, opening learning opportunities for Vietnamese and international students to inherit advances from the British education system.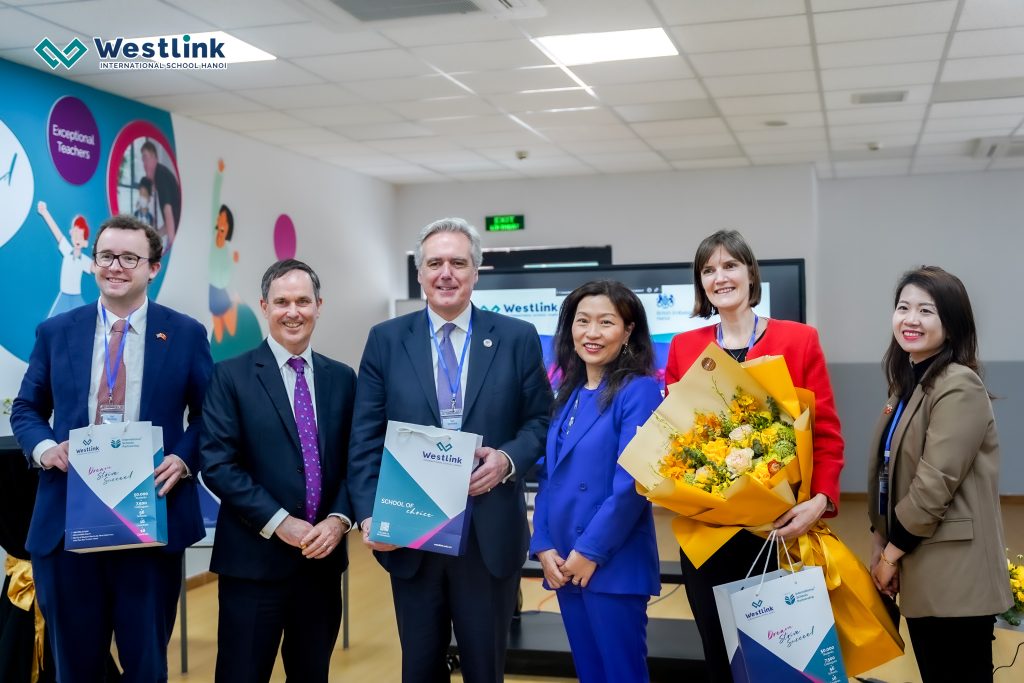 ==================================
𝑻𝒐 𝒌𝒏𝒐𝒘 𝒎𝒐𝒓𝒆 𝒂𝒃𝒐𝒖𝒕 𝒕𝒉𝒆 𝒍𝒆𝒂𝒓𝒏𝒊𝒏𝒈 𝒆𝒏𝒗𝒊𝒓𝒐𝒏𝒎𝒆𝒏𝒕 𝒂𝒕 𝑾𝒆𝒔𝒕𝒍𝒊𝒏𝒌, 𝒑𝒍𝒆𝒂𝒔𝒆 𝒄𝒐𝒏𝒕𝒂𝒄𝒕 𝒗𝒊𝒂:
𝐖𝐄𝐒𝐓𝐋𝐈𝐍𝐊 𝐈𝐍𝐓𝐄𝐑𝐍𝐀𝐓𝐈𝐎𝐍𝐀𝐋 𝐒𝐂𝐇𝐎𝐎𝐋 – 𝐃𝐑𝐄𝐀𝐌, 𝐒𝐓𝐑𝐈𝐕𝐄, 𝐒𝐔𝐂𝐂𝐄𝐄𝐃
Western Westlake, Xuan Tao, Bac Tu Liem, Hanoi.
0865 777 900
info@westlink.edu.vn
https://westlink.edu.vn/