Multilingual education is a top choice for parents in the modernization era. So which is the best bilingual school for your child entering elementary school? Let's explore the TOP bilingual elementary schools in Hanoi (according to parents' reviews) in the article below.
Westlink Bilingual Elementary School System
Westlink takes pride in being the top choice for education nowadays, offering two excellent educational programs to meet all learning needs: the prestigious IB International Program (Westlink International School – WIS) and the well-rounded Bilingual Program (Westlink International Academy – WIA). Currently, the school provides education from early years, primary, middle school, and high school (coming soon)."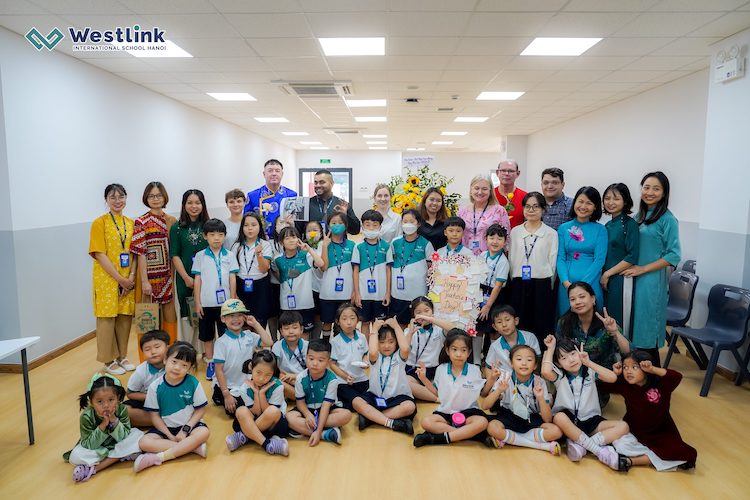 Moreover, parents can schedule a school tour or a free trial class to experience firsthand the extensive 2.5-hectare campus, classrooms, and learning environment at Westlink for their children.
As an international school for primary students, Westlink focuses on creating an engaging and positive learning space where students can dream, strive, and succeed as independent learners with early competence. It helps them build a solid academic foundation, develop positive emotional growth, and instill valuable qualities in individuals through two educational programs:
The International Baccalaureate (IB) Program (Westlink International School – WIS): This unique and highly challenging program is based on the academic standards of the United States and the prestigious IB International Baccalaureate standards. The instruction is delivered 100% in English, and students study core subjects such as English, Science, Mathematics, Arts, Physical Education, through interdisciplinary projects. Students in the IB program gain a significant advantage in competing for admission to top universities worldwide.

Bilingual Program (Westlink International Academy – WIA): This program combines the Vietnamese Ministry of Education and Training's national curriculum with the US Common Core standards. In this program, students learn 50% of the time in English and 50% in Vietnamese. It offers an excellent blend of academic and real-world experiential activities.
After selecting the appropriate elementary school program, students will have a strong knowledge foundation to enroll in suitable programs according to their abilities in the following educational levels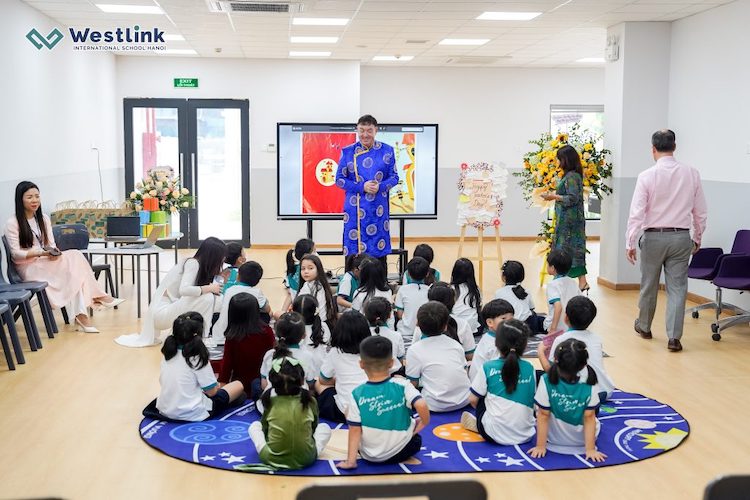 "To ensure comprehensive development for primary school students, in addition to regular subjects, they will also experience extracurricular activities such as singing, dancing, music, and more. Furthermore, students will participate in extracurricular programs to enhance soft skills, enabling them to adapt to various global environments.
One outstanding advantage at Westlink, perhaps rare in any international school, is the highly qualified teachers who directly deliver instruction and regularly receive training from the ISP and IB organizations. Notably, 100% of the foreign teachers have been background-checked by security agencies to ensure the safety of students.
Westlink understands the significant role that teachers play in students' lives. Teachers help shape their attitudes and beliefs about the world. At Westlink, teachers create a safe, equal, and inclusive learning environment for all students, including the youngest in elementary school. Thus, even the youngest students will feel the warmth and camaraderie of teachers and peers, making every school day enjoyable.
To ensure both physical and mental well-being, the school provides a canteen and a bus service to transport students to and from their homes. Additionally, the school has a 24/7 surveillance camera system and security personnel to ensure the absolute safety of students while they attend school.
The Dewey Schools
The Dewey Schools is an educational system that currently provides education from elementary school to high school. The Dewey Schools offer four bilingual education programs, including Integrated Explore, Integrated Discover, International Adventure (American – Vietnamese Bilingual), and International Journey (American Baccalaureate). Students in these programs will have 14-34 hours of instruction per week in English (equivalent to 85%), with native English-speaking teachers. These programs have been approved by the Ministry of Education and Training. This teaching curriculum aims to provide students with a comprehensive education in terms of personality, knowledge, spirit, and physical well-being
Horizon Bilingual Elementary School
Horizon Elementary School currently offers both bilingual and international programs
 In the bilingual program, primary school students will learn subjects according to the Vietnamese Ministry of Education and Training's curriculum and the Cambridge primary school program. The bilingual curriculum includes subjects such as Vietnamese, mathematics, and science, with instruction from both Vietnamese and foreign teachers. The international program is based on Cambridge International Examinations and the UK National Curriculum.
As elementary school students at Horizon Bilingual School, they will have the opportunity to learn from a dedicated team of highly qualified teachers who closely monitor their age-appropriate development. Students will also enjoy a nurturing environment. In addition to academic knowledge, students will participate in extracurricular activities to develop their soft skills.
Hanoi Academy International Bilingual School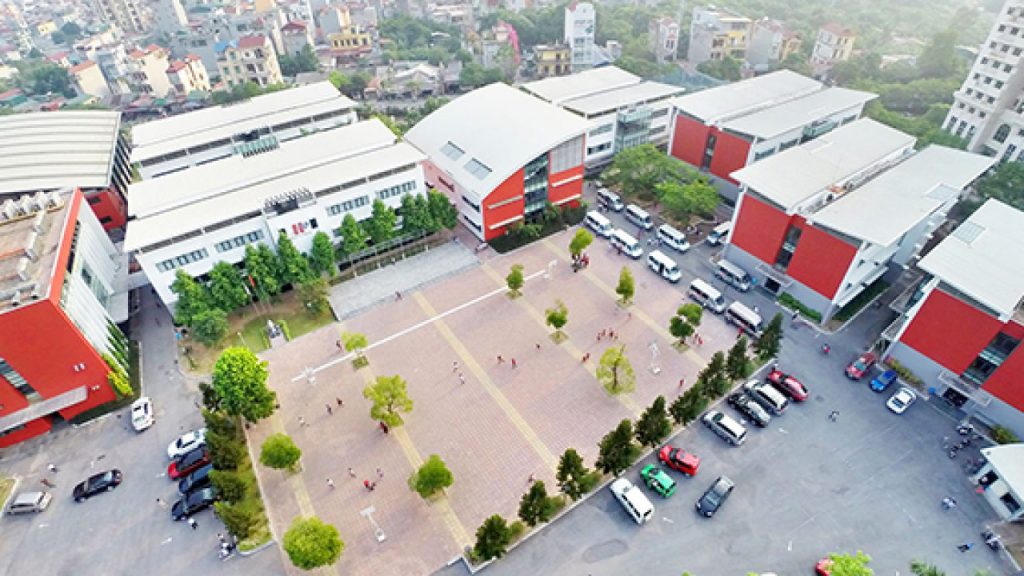 If parents are looking for an international elementary school for their child, they can consider Hanoi Academy International Bilingual School. The school places a high emphasis on teaching and learning quality, and therefore, it limits the average class size to 25 students. Students will learn approximately 40% of the Vietnamese curriculum, 40% in English, and 20% for developing other skills. 
Hanoi Academy boasts a team of experienced teachers from developed countries such as the UK, Australia, New Zealand, and the United States.
Here are some reasons why parents might choose Hanoi Academy:
The program combines the best of English and Vietnamese education.

Experience STEM (Science, Technology, Engineering, and Mathematics) education in elementary school.

Physical education and soft skills development are integrated into the curriculum.

Exposure to the Primary program based on the UK education standards.

Participation in both local and international competitions.

Diverse assessment methods for students' development.
Edison School Bilingual Elementary School
Named after the renowned inventor Thomas Alva Edison, Edison Schools is a well-regarded K-12 school in Hanoi.
For elementary students, Edison Schools offer two educational systems: the International English Standard System and the American Bilingual System. Regardless of the chosen system, the core education remains consistent, including fundamental subjects such as mathematics, Vietnamese, natural and social sciences, and more, alongside art, physical education, technology, and hands-on experiences.
International English Standard System:
ESL English program following CEFR standards

Students will learn entirely in English (10 hours per week), with 50% of the time taught by native English-speaking teachers.

Participation in international English certification exams such as Cambridge English, TOEFL/IELTS.

The school aims to help students become proficient in foreign languages and easily gain admission to major universities worldwide."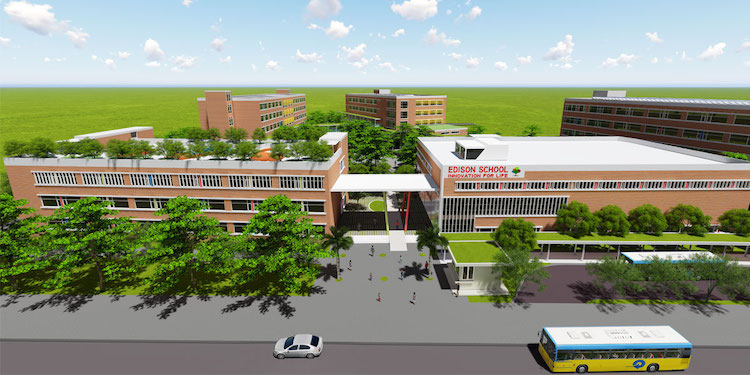 The American Bilingual System includes:
ESL English program following CEFR standards

In-depth English including ENL subjects

100% instruction in English with 16 hours per week, with foreign teachers (making up 63%).

Aims to equip students with language competence for successful studies at international universities.

Participation in international English certification exams such as Cambridge English, TOEFL/IELTS, and standardized academic exams like PSAT and SAT.
Singapore International Bilingual Elementary School
Located in the Van Phuc Diplomatic Corps Area in the heart of Hanoi, Singapore International School (SIS) is a bilingual school in Hanoi that emphasizes a curriculum combining Eastern values and Western academic standards. 
As elementary school students at SIS, students will learn in an international-standard school environment with a spacious campus, modern facilities, and high-quality extracurricular activities. The educational program at SIS provides comprehensive knowledge for both international and domestic students from preschool to university preparatory levels. The international bilingual system aims to help students engage with current global trends, enabling them to discover their talents and aspirations.
Newton International Bilingual Elementary School
Newton International Bilingual School offers education from elementary to high school, and each level is taught in three systems: Semi-International, American Bilingual, and Cambridge Bilingual, catering to the preferences and goals of parents.
Enrolling elementary school students in bilingual schools from an early age helps them develop their intellectual, physical, and soft skills from a young age. Parents can refer to the list of international bilingual schools to choose the best fit for their beloved children.